C2 Financial – Beverly Hills & Los Angeles Mortgage Broker
       We Funded Over 3 Billion in mortgage loans!
We're #1! C2 Financial is the largest mortgage broker in California and ranked #1 mortgage company  IN THE NATION by Mortgage Executive Magazine. Why go anywhere else?
           THREE REASONS TO USE C2 Financial
1. Over 120 lenders – Conventional, Super Jumbo, Bank Statement Loans, Interest Only. We have them all.
2. Fully Underwritten Approvals – prior to identifying property or opening escrow.
3. VIP Client Services – local pickup and delivery. We do all the copying, scanning and faxing for you. Los Angeles Mortgage Brokers, serving California.
Low credit score – we can help!
Conventional/FHA/VA
Jumbo loans – up to $30M
Foreign National Loans
Stated Income for Owner Occupied
Bank Statement Loans – No Tax Returns
Interest Only Loans
Co-ops
No Doc Loans
1-day out of foreclosure – we got a loan for you!
BK –no problem!
Self-employed with too many deductions – we know what to do!
Multi-Family & Commercial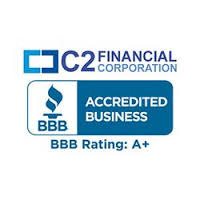 CALL US TODAY 310-291-1601
C2 Financial – Corporate Website